---
Concept:
A simple, fast, hand erection system; just fit the elements on top of each other.
The ideal, light, adaptable and flexible decking solution for reducing eretion time.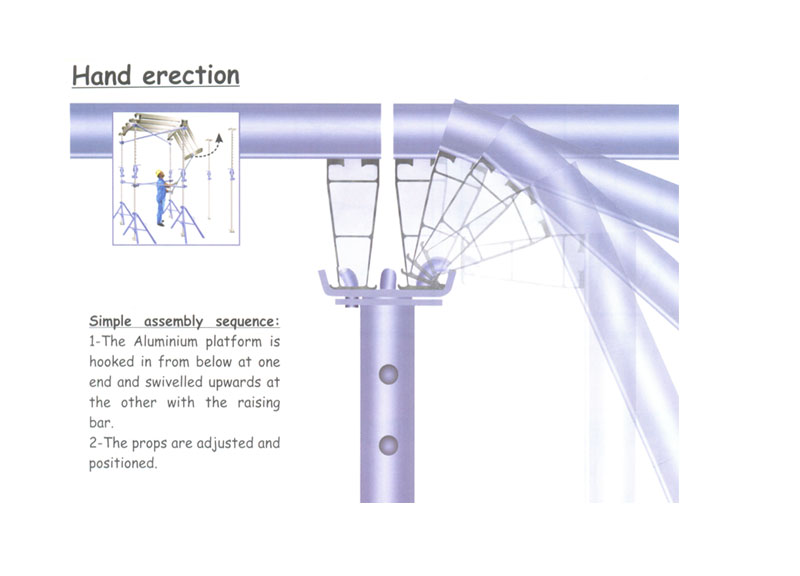 Advantages:
1- Adaptability & Flexibility
The same aluminum elements are used for walls and roofs. Also the Transverse Beams are compatible with 10cm height wood beams,making it easy to adapt to any site conditions or slab design.
2- Lightweight:
By using the raising bar, one can erect the Aluminum decking alone and raise it altogether without a crane, since none of the elements exceeds 20 kg.
3- Easy erection:
This system is studied to make erection a very simple operation. It's low skill requirements make it very easy for the most unskilled workers! At non-standard locations such as round columns, make use of the 10 cm ZAIDAN Transverse beams.
4- Simple storekeeping
Controlling the stock is trouble-free thanks to the small number of standard items which are easy to store and maintain.