---
Concept:
With one multi-purpose element, the Stud, coupled with a few accessories, one can address a variety of situations, not only wall formwork, but also single side wall formwork, heavy duty shoring, heavy duty decking, and heavy duty scaffolding.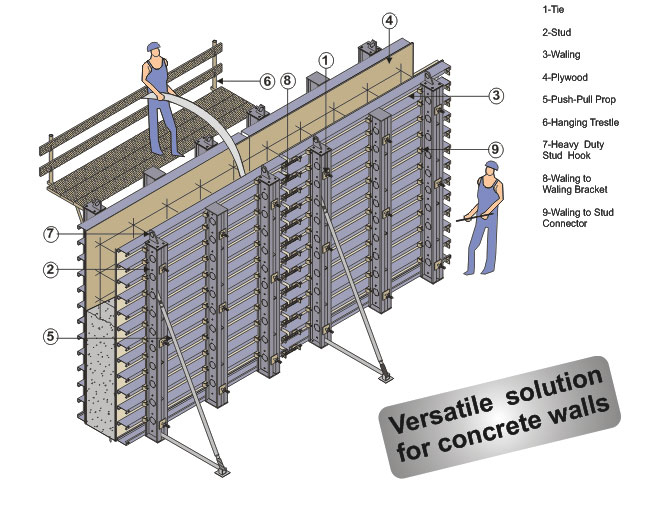 Major Elements: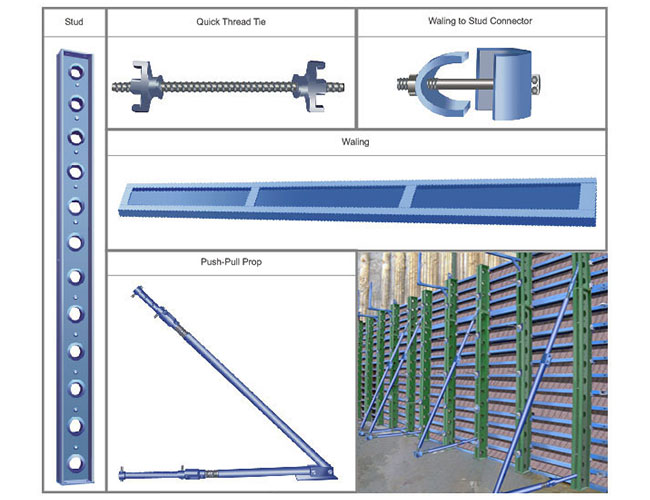 Corner Solutions: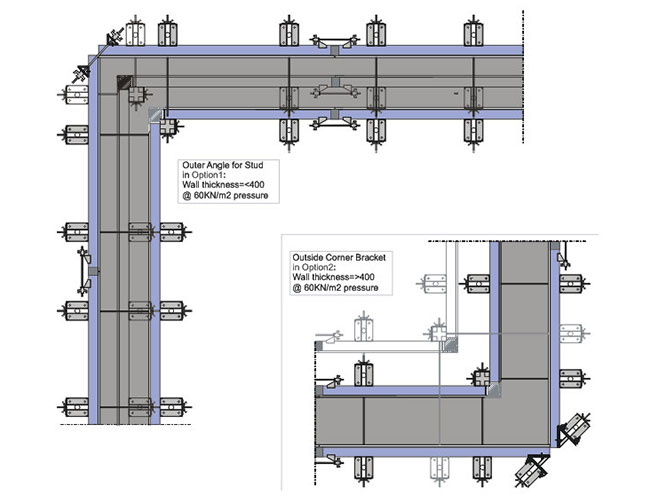 End Closure Solutions:
Option 1: @ 60 KN / m2. End closure bracket each 3 walings for walls less than 55 cm. every other waling for walls 80 cm and less.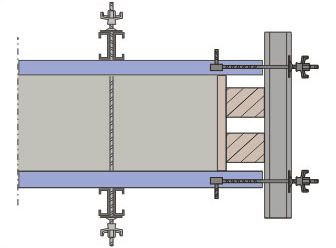 Option 2: @ 60 KN / m2. Outer angle for walls 60 cm and less.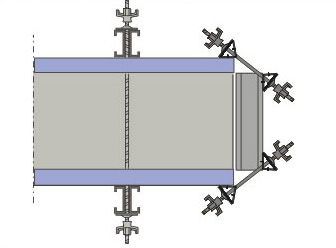 Technical Details: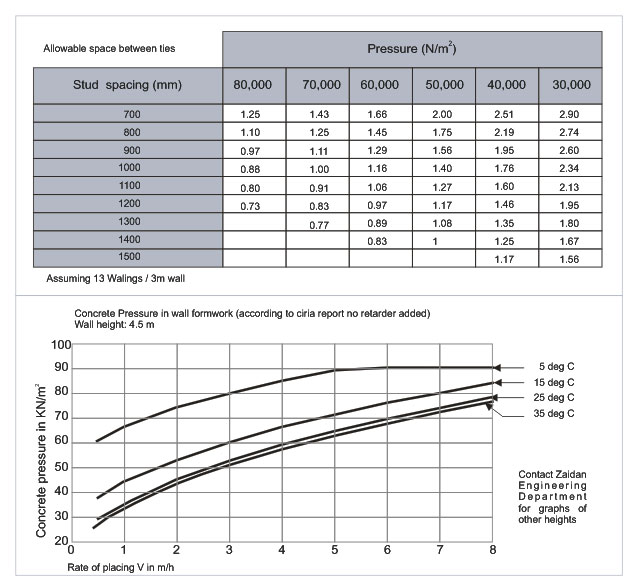 One-side Wall Shuttering: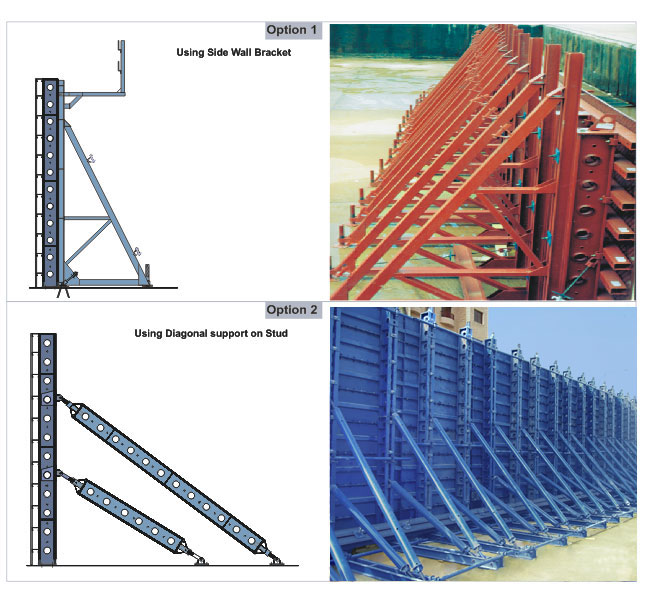 Climbing Solutions 1: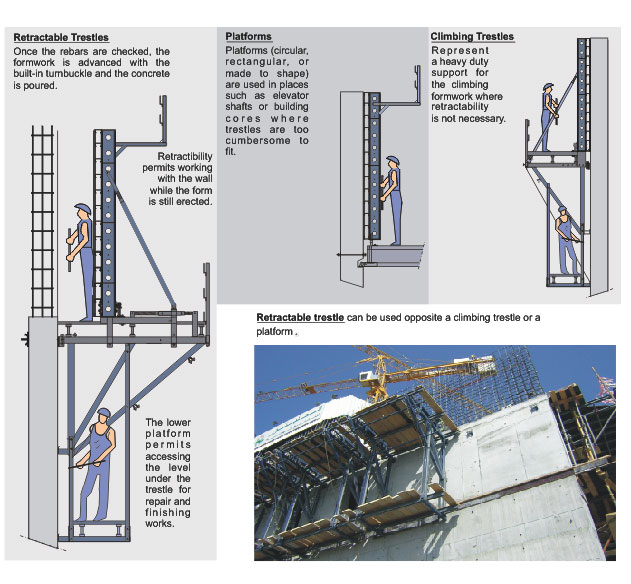 Climbing Solutions 2: